Serving the Rio Grande Valley Since 1995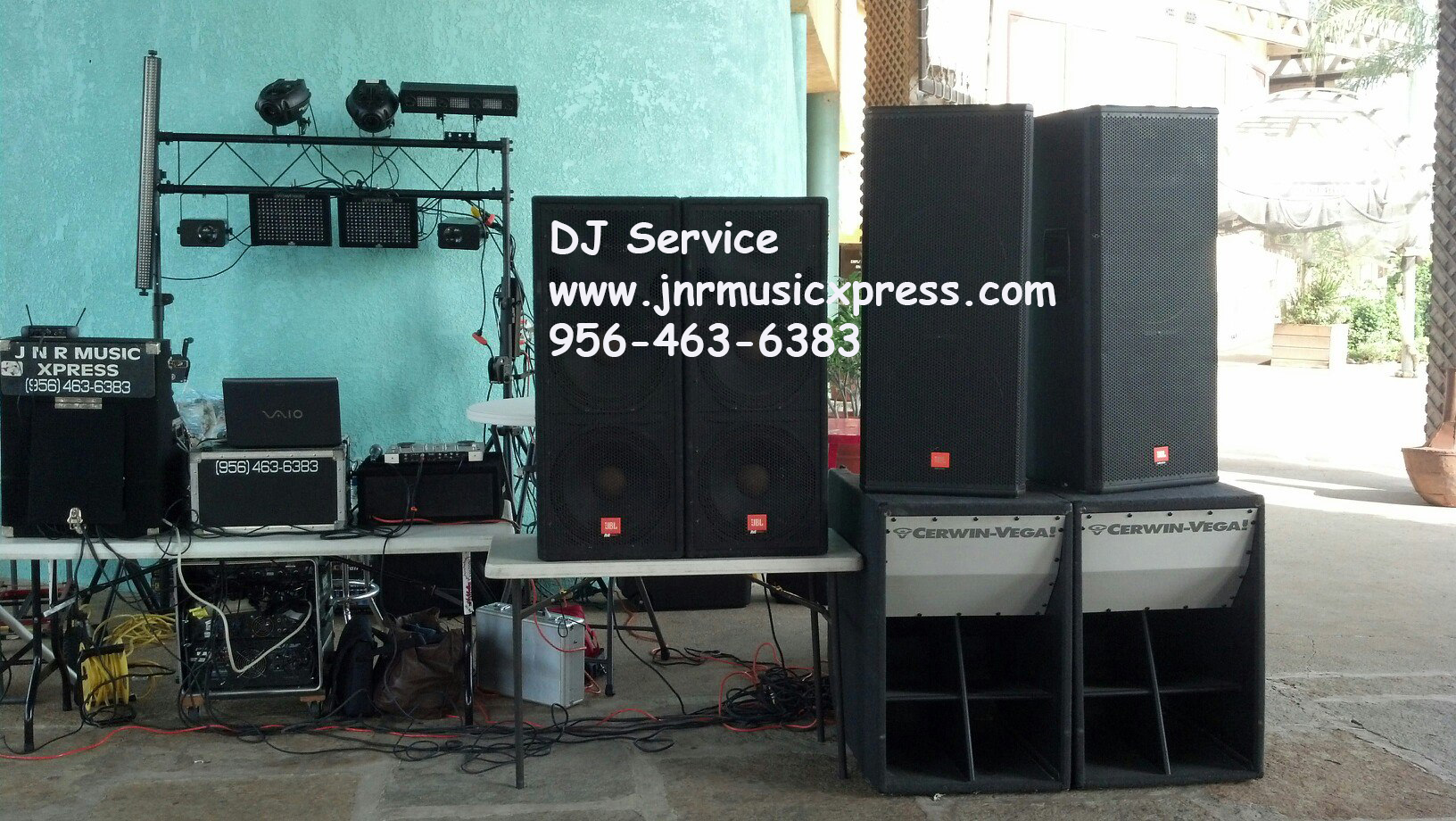 Call JNR Music Xpress for a price quote, 956.463.6383.
Music from Lawrence Welk to Beyonce.
Music Only with Professional Sound System (Cerwin-Vega and JBLs)

Music and Light Show

Music, Light Show, 120-inch Big Screen TV and 80-inch Big Screen TV if space is limited.Music Videos or PowerPoint presentation.
Amigos Of Tejano Music Member 1991-2003.
National Association of Mobile Entertainers member since 2001.
Listed in the Texas Music Industry Directory since 1995.